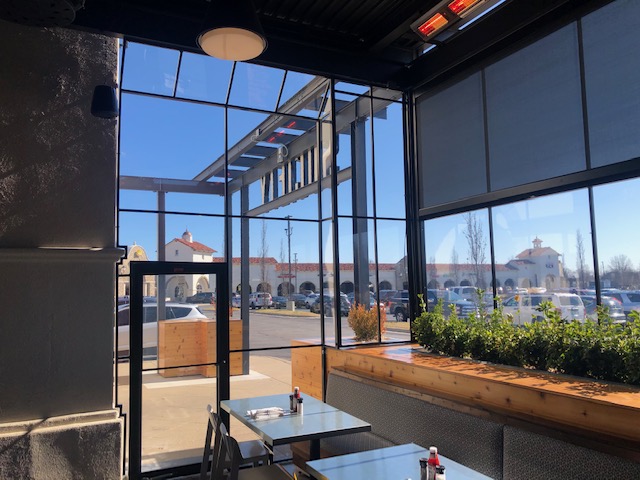 Tuesday
8:00 AM - 4:30 PM
Wednesday
8:00 AM - 4:30 PM
Thursday
8:00 AM - 4:30 PM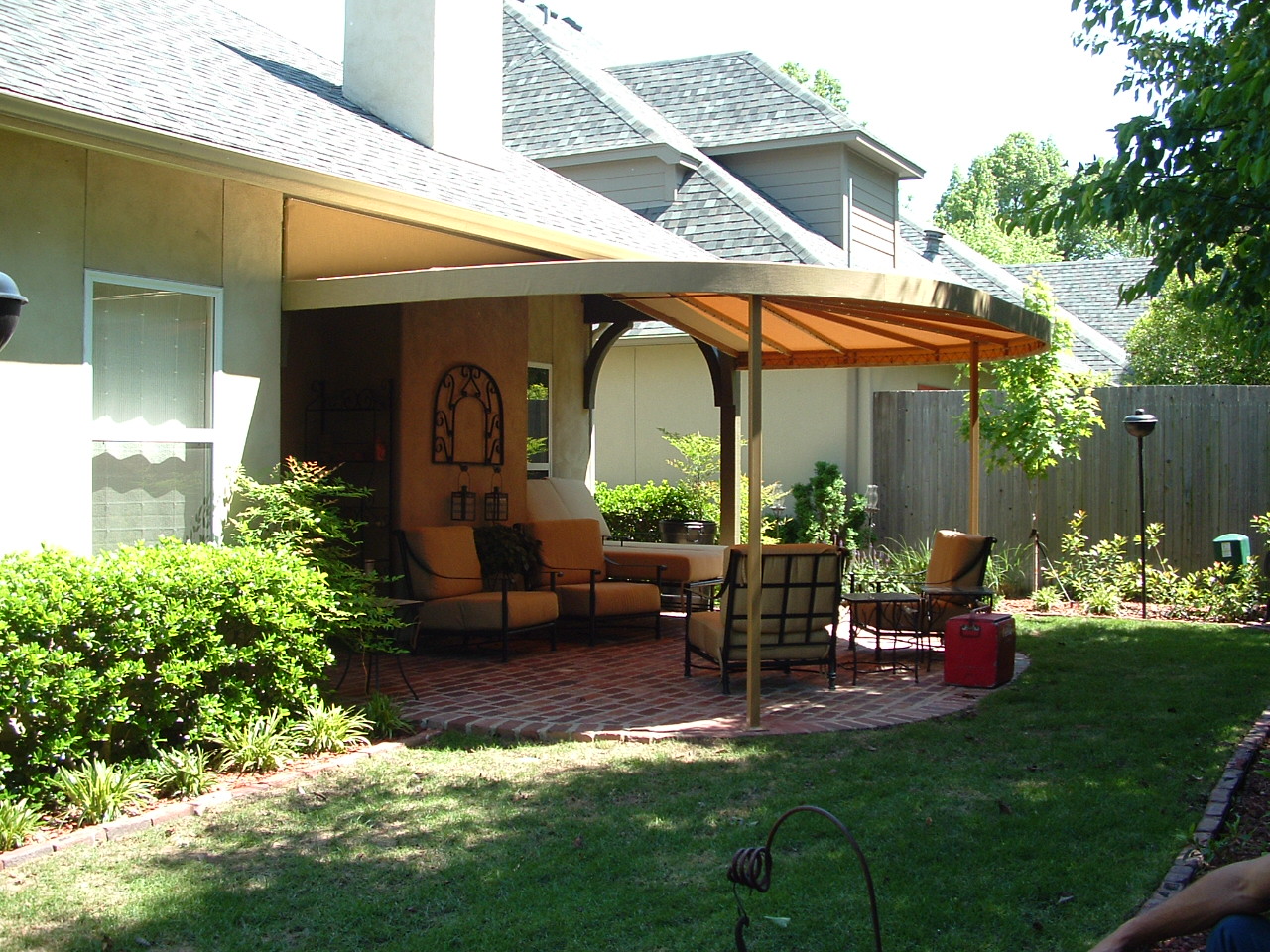 ---
Awnings of Tulsa, Inc. provides a limited warranty on our products for a period of 5 years beginning on the date of installation.  Our warranty includes:  new framework, heat welded fabric seams, sewing of fabric, attachment of fabric to framework and original installation by our crew.  If we are at fault for the failure of those items, we will correct or repair it at no charge.
Our warranty does not cover:  repairs, digitally printed graphics, failure to maintain, misuse, abuse, vandalism, animal damage, installation by others, failure of the structure the awning is attached to, damage from severe weather, acts of God, nature or other reasons beyond our control.  It does not cover damage or normal wear to retractable awnings, exterior drop shades, non-fixed shades or curtain products used in all-weather conditions.
Many fabric manufacturers warranty their fabrics for greater than 5 years.  In these cases we will evaluate the problem and contact our supplier to obtain replacement fabric.  Fabric warranty claims do not include labor.
Retractable awning hardware and motors are covered under their specific manufacturer's warranty.
We make no other warranties, expressed or implied, of any kind whatsoever.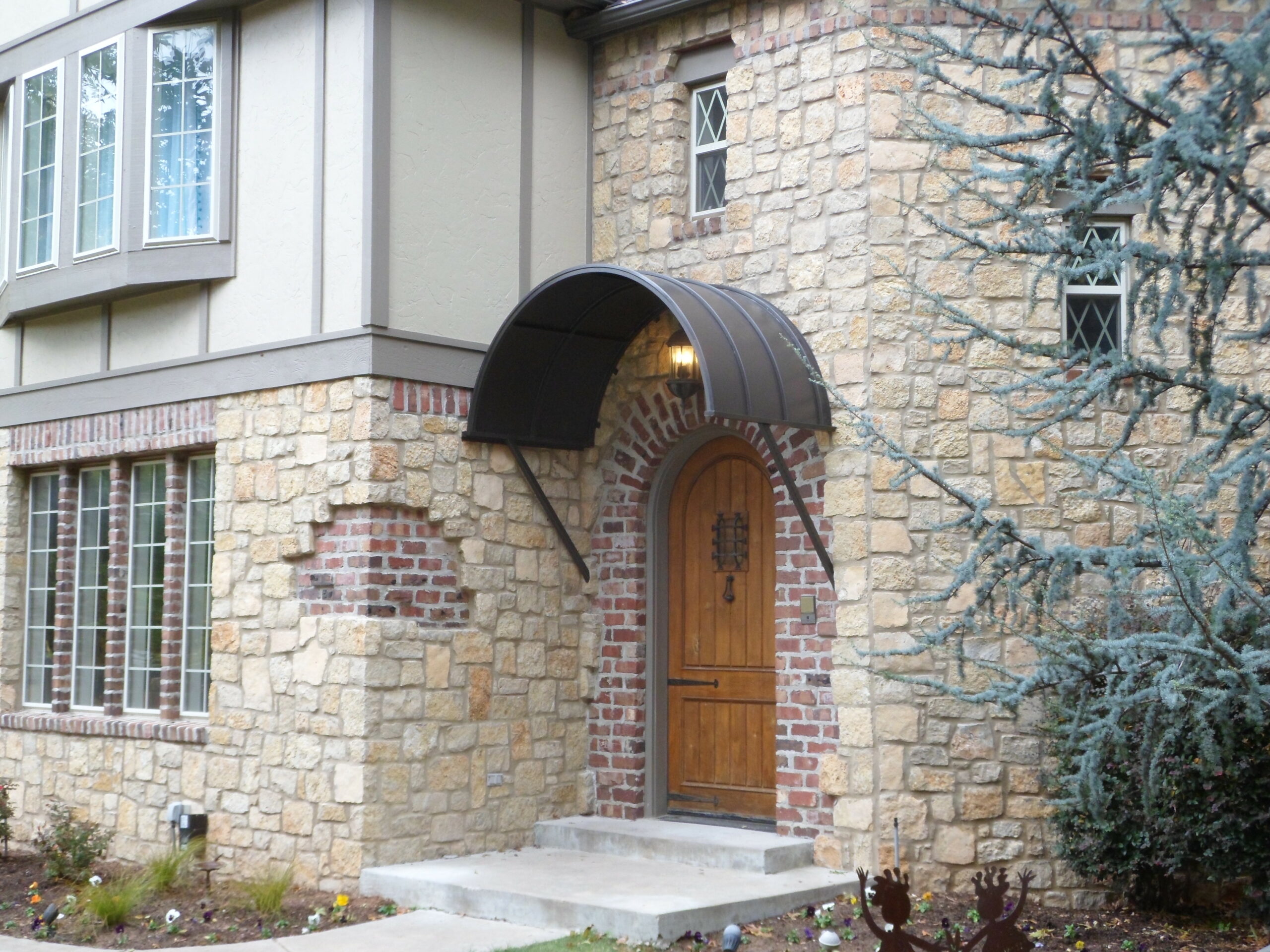 ---
Awnings of Tuls, Inc.
1428 E 1st St
Tulsa, OK 71420
Located on the 1st street between Peoria and Utica. 1st is a one-way, so drive from Peoria
Order Requirements
---
 Signed copy of proposal

50% deposit on all projects unless other terms are approved

Awning details:  style, color, cutout style, etc.  (These details can be confirmed within a few days of placing your order.)
Payment Types Accepted
---
Checks

Cash

Credit/Check Cards:  Visa, Mastercard, Discover, and American Express
Effective 1/1/2023 all credit card transactions will include a 2% surcharge. Surcharges do not apply to cash, check, or debit card transactions. 
Frequently Asked Questions
Tulsa and the surrounding areas:  Broken Arrow, Bixby, Owasso, Jenks, Sand Springs, Sapulpa, Catoosa, Claremore, Glenpool, Pryor, etc.
We also travel further out of town and some nearby out of state projects with an upcharge for travel time.
If you have an idea of what you want, the best way to get started is to give us a call to schedule an appointment for a free estimate.  If you're still exploring ideas and options, browse through our website for photo galleries, awning styles, fabric colors and lots of info, or you can visit our showroom to see actual awning examples and visit with us in person.
Yes.  Estimates are a free service to our potential customers.
Price depends on many variables such as style, size, fabric type, and valance styles.  If you know the approximate size and style of awning you'd like, we can give you a rough estimate by phone.  If you have plans or a drawing, please email or fax it to us and we can quote a price for you.  For a firm price we often need to see the location.  Call to set up an appointment for a free estimate.
No.  Every awning is custom-made for a specific customer.
Yes.  You're welcome to stop by our showroom to view example awnings, see how the retractable awnings and drop shades operate, ask questions, flip through sample books and pick up fabric swatches.
Yes, we do metal awnings for commercial and residential customers including standing-seam style awnings, and overhead supported awnings and canopies.
…fiberglass awnings?
…old fashioned metal residential awnings?
No
Yes.  We occasionally do manufacture copper awnings when requested.  Please call to inquire
Our typical lead-time is about 6 weeks from acceptance to installation.  During the summer season the lead time increases depending on our work load.  The current time-frame will be noted on your proposal.
Yes.  You may choose to install you own fixed awning.
We strongly discourage DIY or handyman installation of retractable awnings.  Retractable awnings should always be installed professionally by experienced installers.  If incorrectly installed, your retractable awnings can be damaged or even cause damage to your house!
Yes.  If the fabric is still in good condition, seams and small tears can be repaired.  All repairs must be evaluated before we can provide a price.  Call to schedule an appointment for an estimate.
No.  We do not service very large vinyl items such as pool covers, tents and tarps.  We recommend finding a company with a long-neck sewing machine.
You can also try these websites below for custom and stock-sized tarps:
Can you make a new cover for my 10x10 store bought canopy, swing or glider?
No.  We do not make new covers for store bought canopies.  The fabric on the ready-made canopies usually only lasts a year or two and the framework is not meant to support heavy rains, winds or snow.  The fabrics we use (Sunbrella and others) are top quality outdoor fabrics that will last 8-12 years.  When choosing outdoor fabrics, you usually get what you pay for.  A custom-made replacement cover would cost several times the price of a whole new store-bought canopy.
You can find replacement covers for most store-bought canopies online at GardenWinds.com.
Awnings typically last about 8-12 years before the fabric needs to be replaced.  Some of our awnings have lasted more than 16 years.  The fabrics we use have up to a 10-year warranty from the manufacturers.
Aluminum frames are TIG welded, do not rust and are built to last indefinitely.  Visit our Warranty section for specific details.
Our awnings are built to withstand the typical winds, rain and snow loads of Oklahoma.  We cannot provide a warranty for damages caused by extreme weather but in our almost 35-year history we have had very few weather-damaged awnings.  Most damages are caused by tree limbs landing on awnings or huge slabs of ice on the rooftop breaking free and crashing down onto the awnings.
Retractable awnings and shades are designed primarily of shade purposes.  They can be damaged if left out in strong winds and rains.  Always retract your awning during inclement weather.  Weather damages are not covered under warranty.
It is not necessary to remove fixed frame awnings and patio covers during the winter.  Shade sails or unstructured horizontal shade panels should be removed to prevent fabric stretching due to snow and ice accumulation.
Yes.  We can make new fabric covers for existing awnings.
We use Tenara PTFE (Teflon) thread – guaranteed to last the life of the fabric.  We use black and clear threads to coordinate with the fabric color.
We add reinforcements (a double layer of the same fabric) on corners, square edges, peaks and any other areas of the fabric that are likely to wear faster than the rest of the awning.
Yes.  We add pockets on large awnings and patio covers to secure the body of the fabric to the framework rafters.  This prevents the fabric from catching wind and beating against the framework.
Yes.  We do have many options for graphics.  From simple address numbers to full color, detailed graphics. 
Yes.  We have many styles of decorative hardware, scroll work, spearheads and finials that can be added to most awning styles.
How often do I need to clean my awnings?
Yes.  Simple maintenance is important to keep your awnings looking great and lasting for many years.  We recommend cleaning your awnings 3-5 times per year to prevent build-up of dust, pollen, etc.  See the Care and Cleaning section for detailed how-to.
We have made many unusual projects, and we're always ready for unique ideas.  You can email or fax over a sketch with details or give us a call to schedule an appointment to discuss the project with you at your home or job site.
Call or email us with any additional questions.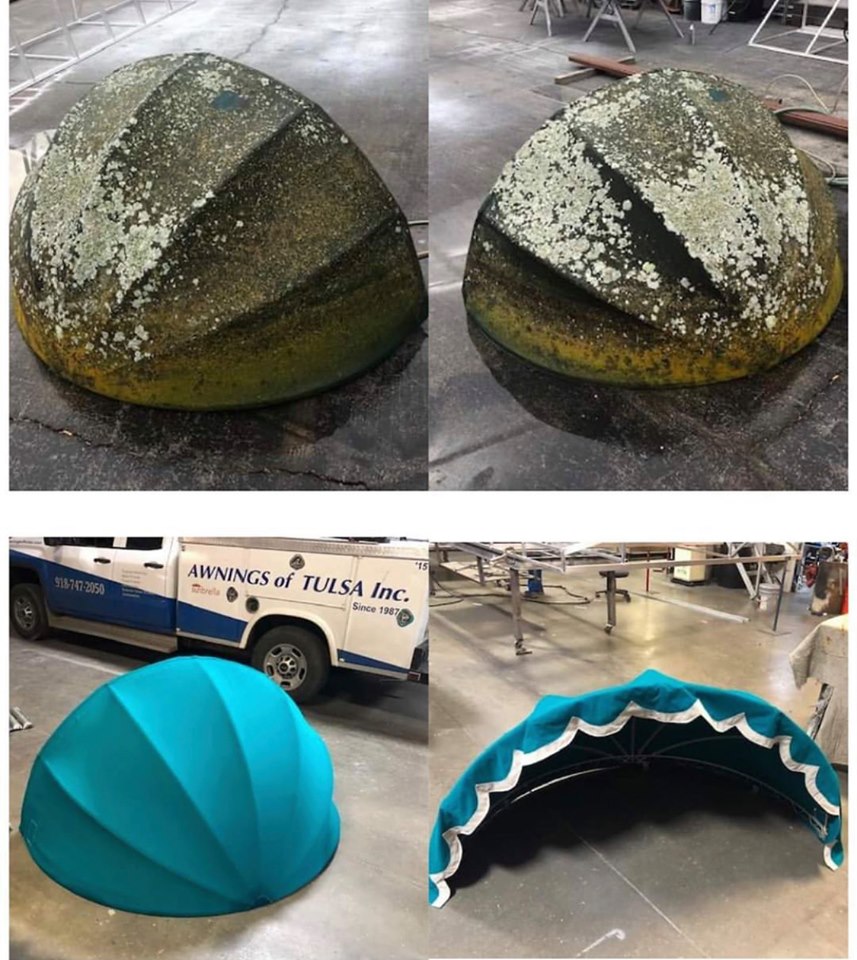 Simple maintenance is the key to keeping your awnings clean and looking great for many years.  We recommend cleaning your awning three to five times per year.  Most minor stains or light mold/mildew an be removed using a mild, non-detergent cleaner such as Dawn dish soap
Basic Instructions for Sunbrella and other Acrylics
Using a standard garden hose sprayer, spray the underside of the awning first.  This helps to break loose any dirt settled on top.
Next, spray the outside of the awning from top to bottom.  Most dirt and debris should wash off easily.  
To remove stains, bird droppings, etc. use a soft bristle brush and Dawn.
Rinse thoroughly and let air dry.
More Information and Links