Frame Awning Color Options
Black
Brown
Grey
Cream
White
Details
Frame warranty- 5-10 years
Different mounting options available. 
Customized widths are available with a choice of projections that meet a wide variety of shading requirements.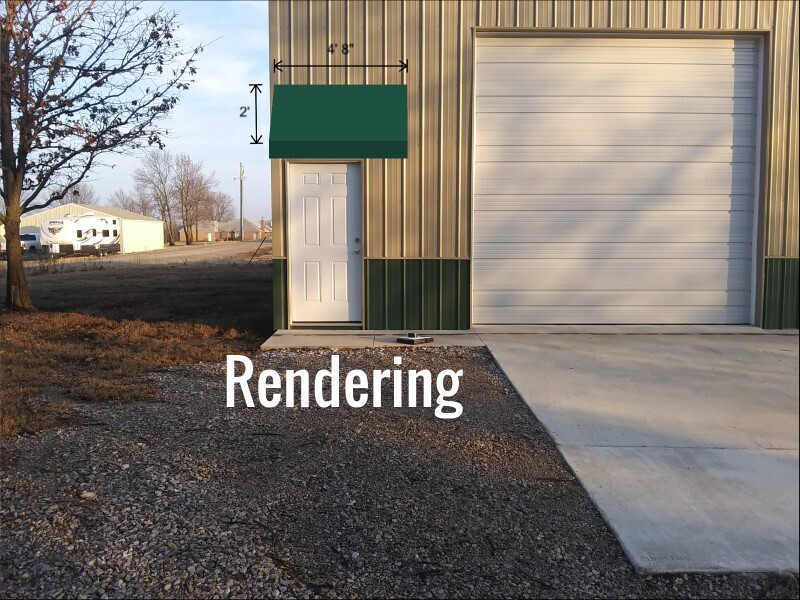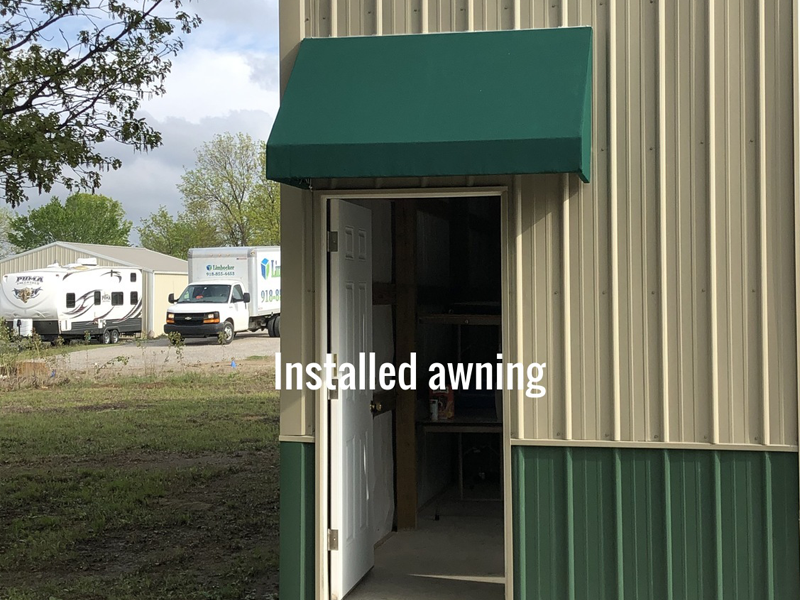 Having trouble visualizing what your awning will look like? We can help!
With Awning Composer and other software we are able to show different awning styles, fabric colors and cutout styles for your home. Here are just a few examples of the renderings we've created.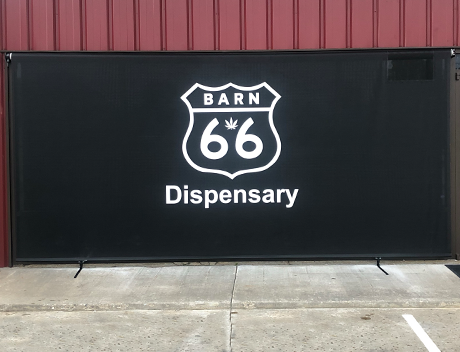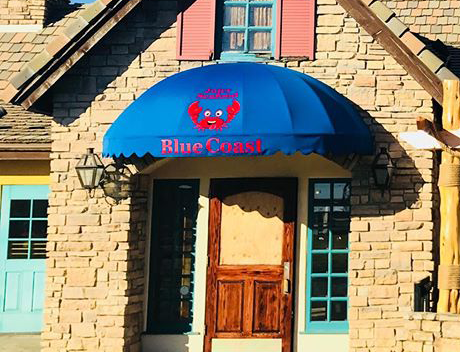 Graphic Awnings Information
Signage, shade and shelter all in one!
We provide various types of graphics for canvas and vinyl awnings. Graphics can be as simple as an address number or highly detailed with your logo and artwork decorating the whole awning.
Graphic types:
Traditional masked & painted graphics
Vinyl graphics
Translucent / back-lit
Eradicated graphics
SGS (Sunbrella Graphics System)
Computer cut & RF welded
Digital prints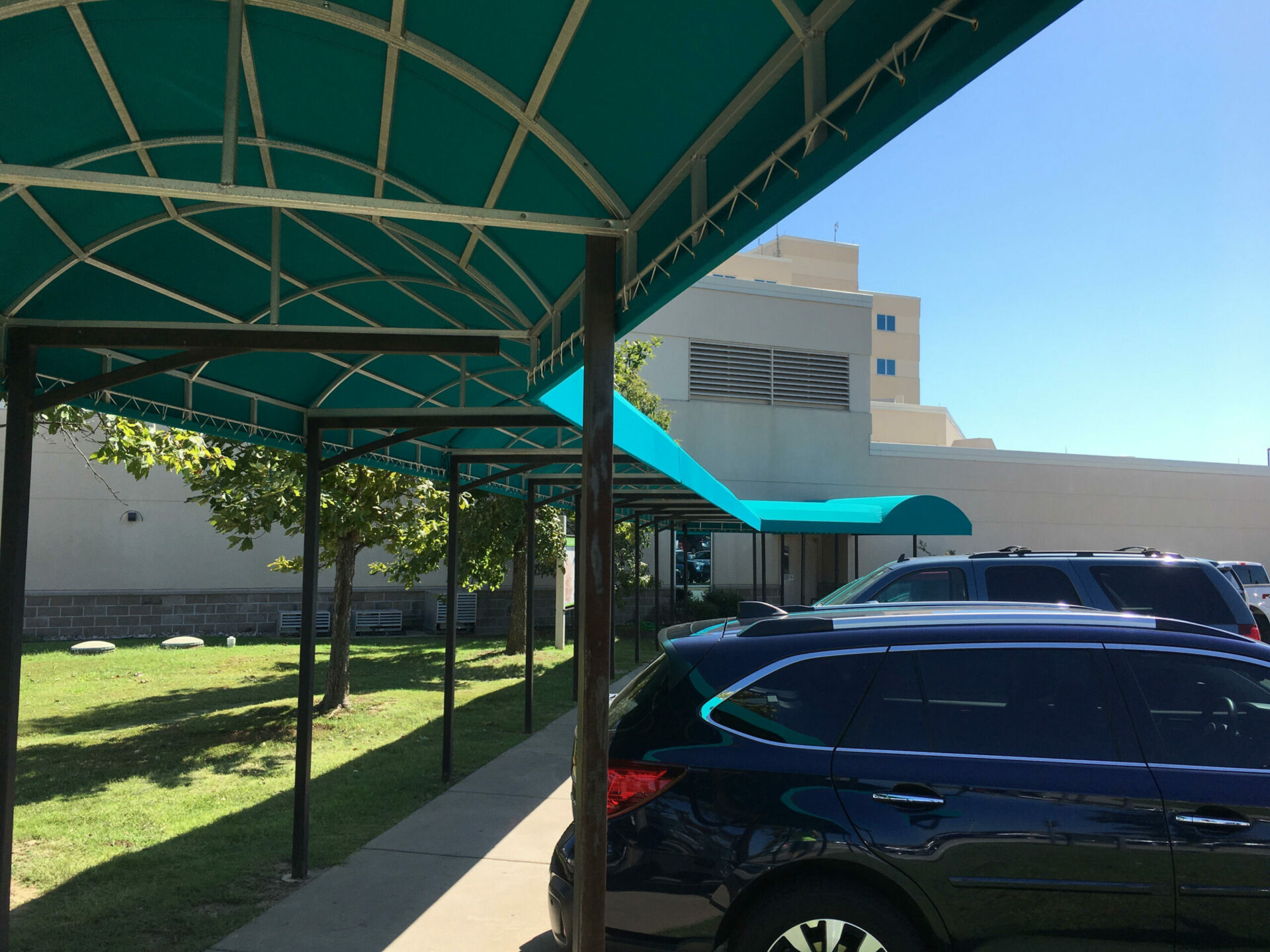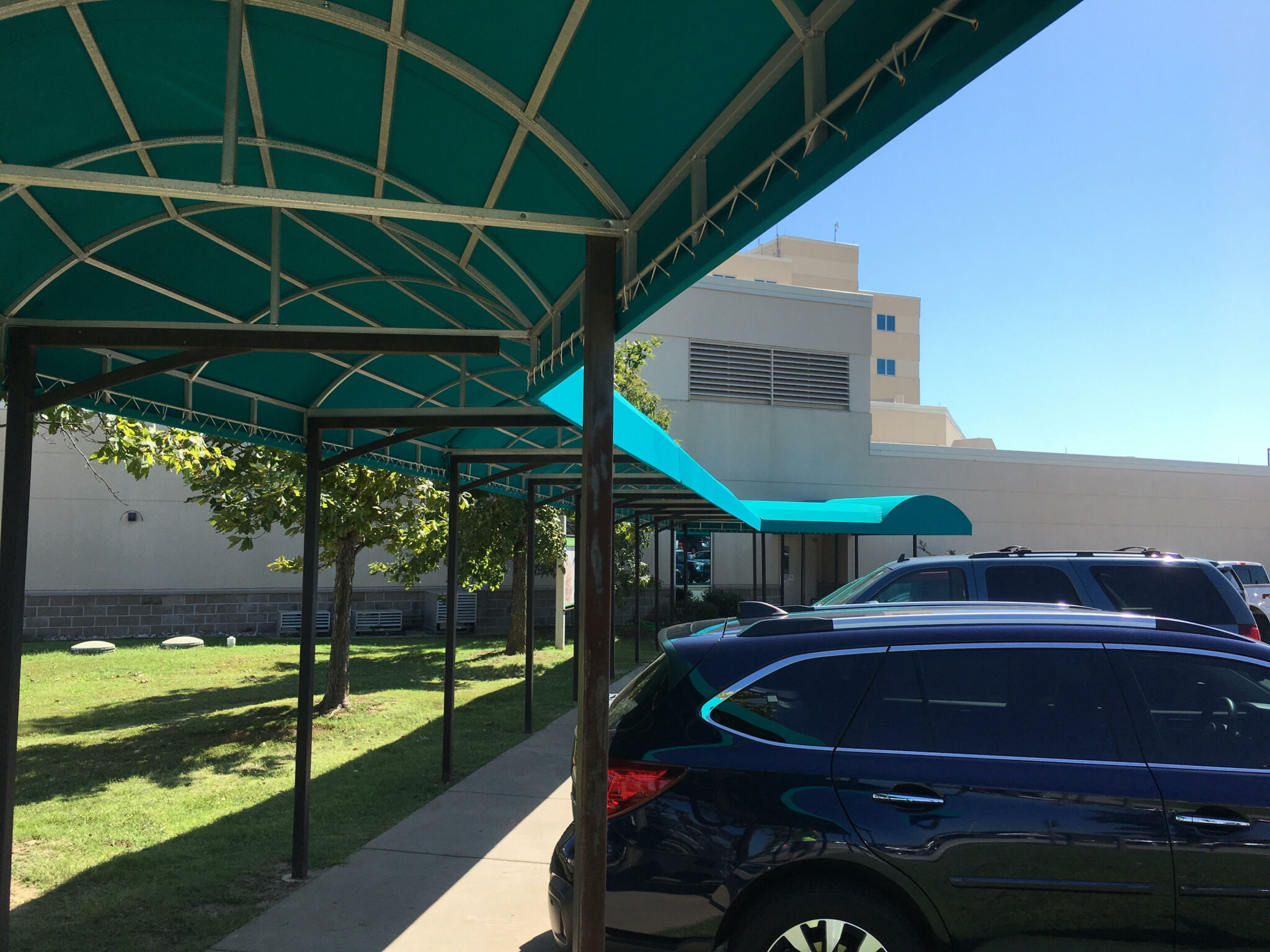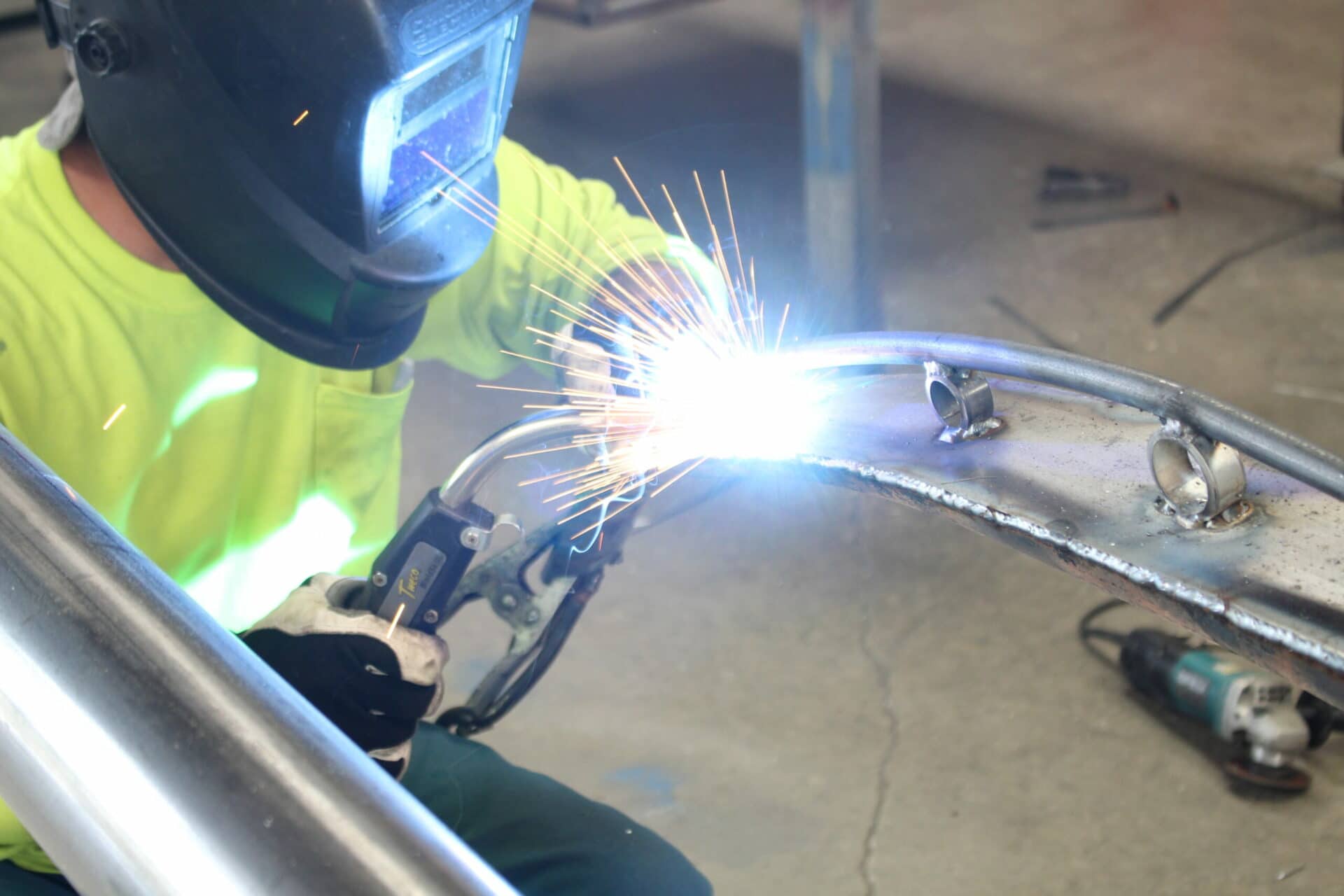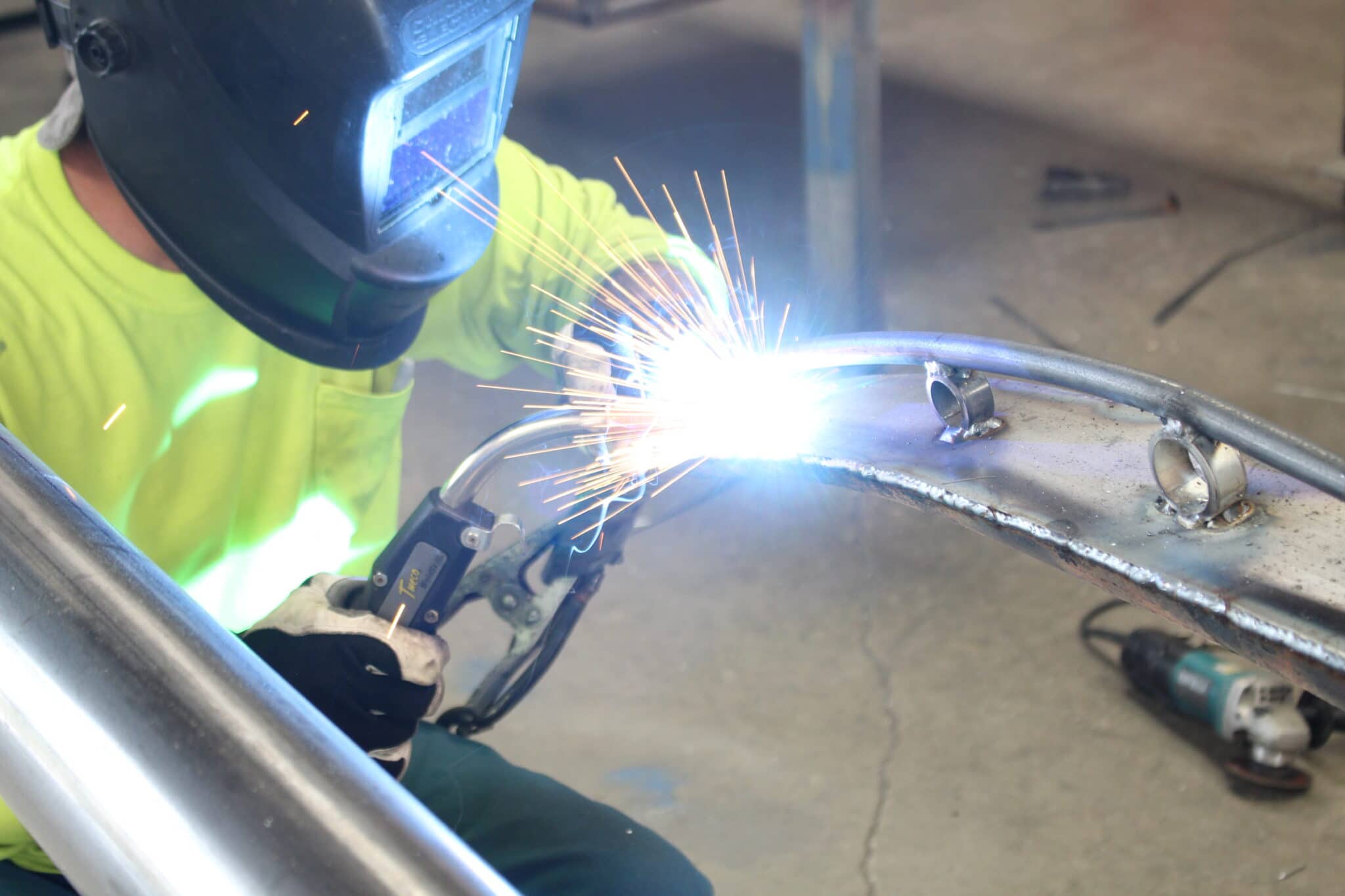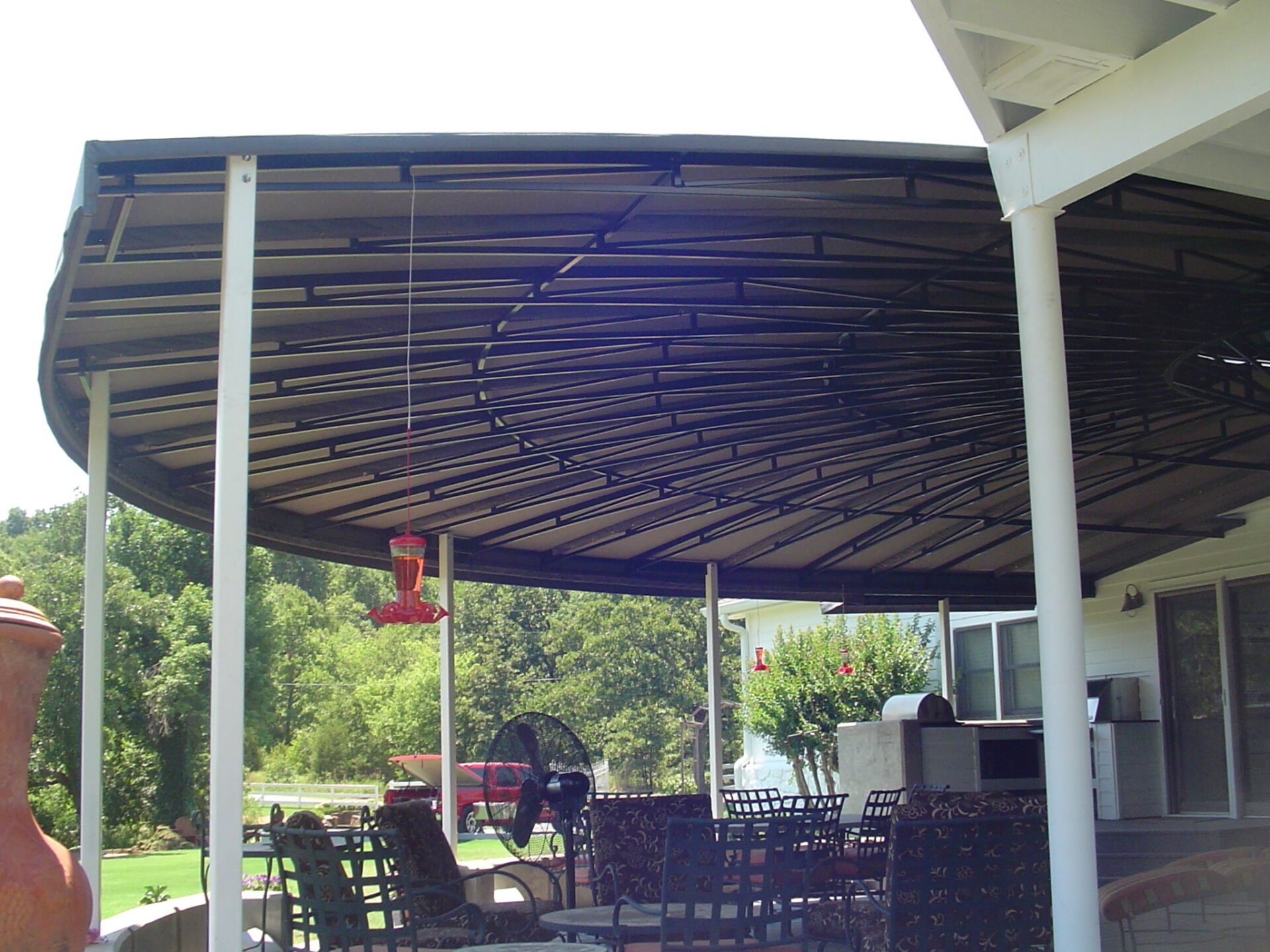 Awning Frames Information
All of our awning frames are custom made for a specific purpose and are designed for year-round use in the winds, rains and snows of Oklahoma.
Small awning frames are built using 1x1 aluminum square tubing. Larger awnings and patio covers are built using 1x1 and 1x2 framework and supporting members. All joints are TIG welded and the exposed surfaces are ground flat for a smooth surface under the fabric. Standard support posts for patio covers and entry awnings are 2x2 square steel tubing. Larger sizes are also available.
Detailed frame drawings and engineer stamped drawings can be provided when required.
Frames are most often left as mill-finished aluminum: silver. For customers that prefer not to see silver framework, we can have the frame powder coated or painted to match most solid fabric colors or to coordinate with other colors on your home or business.
Steel support stands are usually painted or powder coated black unless another color is requested.
Powder coat available at additional cost.
According to a study conducted by PAMA (Professional Awning Manufacturers Association), awnings can reduce annual cooling energy by as much as 50 percent in hot climates, and as much as 25% in moderate climates when compared to homes with un-shaded windows. 
See full report details:   
Skincancer.org recommends sitting under awnings or sun-protective umbrellas during peak hours of sun intensity. 
Sunbrella fabric is listed as a recommended product at the below website for skincancer.org.
We use only the industry's standard, top quality fabrics. We aim to produce the highest quality awnings and expect that they will long outlive the warranty period. The fabrics listed below are our most commonly used fabrics in each category. The premier awning and shade fabrics are engineered for durability and beauty and come in many color options. If you're trying to match a specific color or stripe, we have other fabric options available.  Customers are welcome to drop in and browse through the fabric swatch books and pick up samples to find the best fabric to match their home or business.   
These fabrics are used primarily for commercial and industrial purposes.

10 Year Warranty | Fade Resistant Shades | Translucent Vinyl Fabrics
These fabrics are used for commercial and industrial purposes that require illumination and/or high gloss look. 
These fabrics can be back-lit.  Some can be eradicated – that means that we can erase away the color to expose a white background for illuminated graphics.